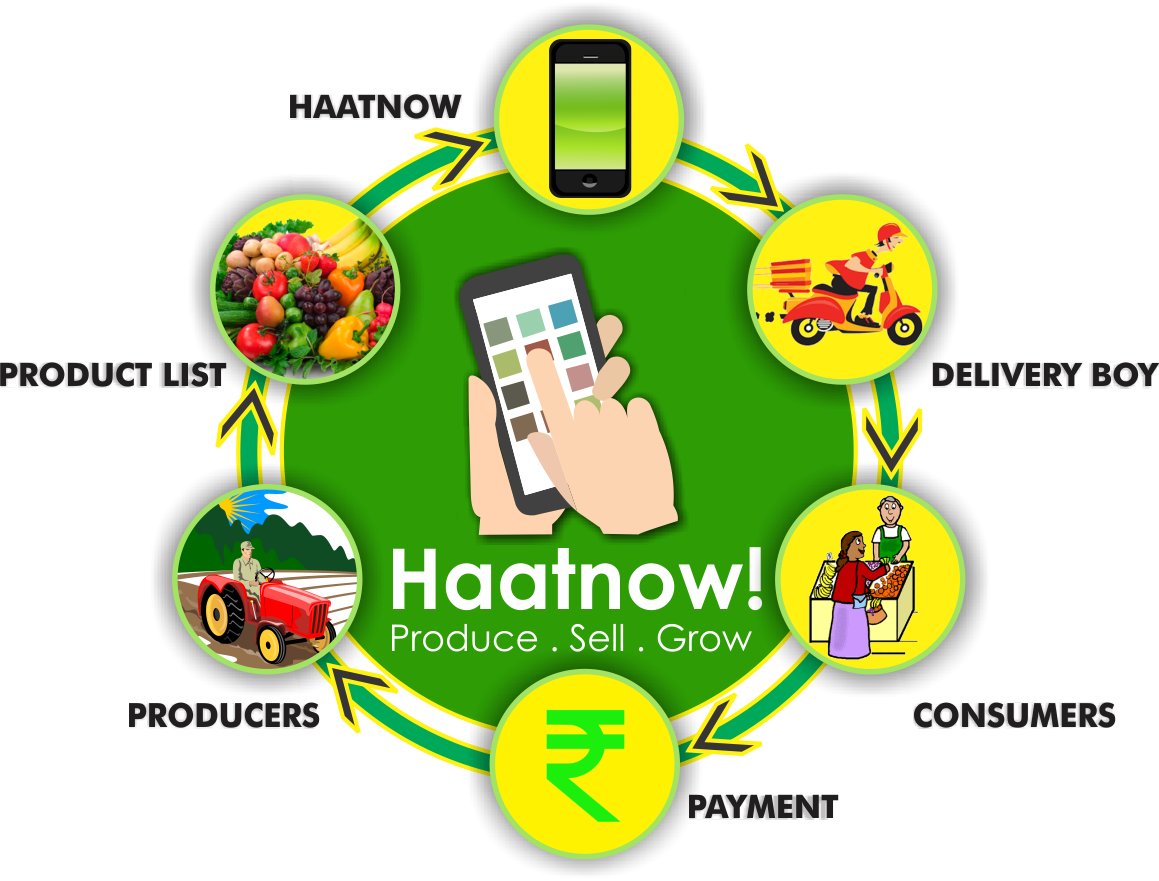 HaatNow works via its App 'HaatNow' which is currently available for download from Google PlayStore.
There are three kind of participants to the App, namely "Sellers" , "Buyers" and "Logistic Personnels"
All the three kind of participants need to install the App in their mobile phones.
The sellers are able to choose what kind of products they sell on regular basis. They choose the categories and products and add it to their catalogs / shops. They are able to update the availability and selling price of the products when it changes.
The buyers are able to see the various products that are available on the market. For each product they are able to see the competing suppliers and the price they are selling at.
Based on price competitiveness and various other factor the buyer is able to make a choice of the supplier from whom he/she wants to buy. Once a choice is made the buyer is able to add the product to his/her shopping basket.
One the buyer has completed selecting the products and specifying their quantities he is able to see the price he has to pay. Various payment options are available including Cash-On-Delivery (COD).
Once the payment is made the order is confirmed and various suppliers receive notifications about the order they have to fulfill. Once the suppliers prepare the order based on item and quantity its time to ship the order.
The seller indicates in the App that he is ready with the product, at this stage the requirement of delivery is broadcasted to the "Logistic Personnels" (Delivery Agents) within the range of geographical proximity. The delivery agents who confirm/accept the assignment is expected to pickup the items and deliver to the Buyer.
The Delivery Agent can also collect the cash money in case payment mode is COD.
Thus a shop is setup , order is made and Items delivered. The incorporation of ICT (Information and Communication Technology) make the entire process possible , efficient and transparent.