Pictorial Guide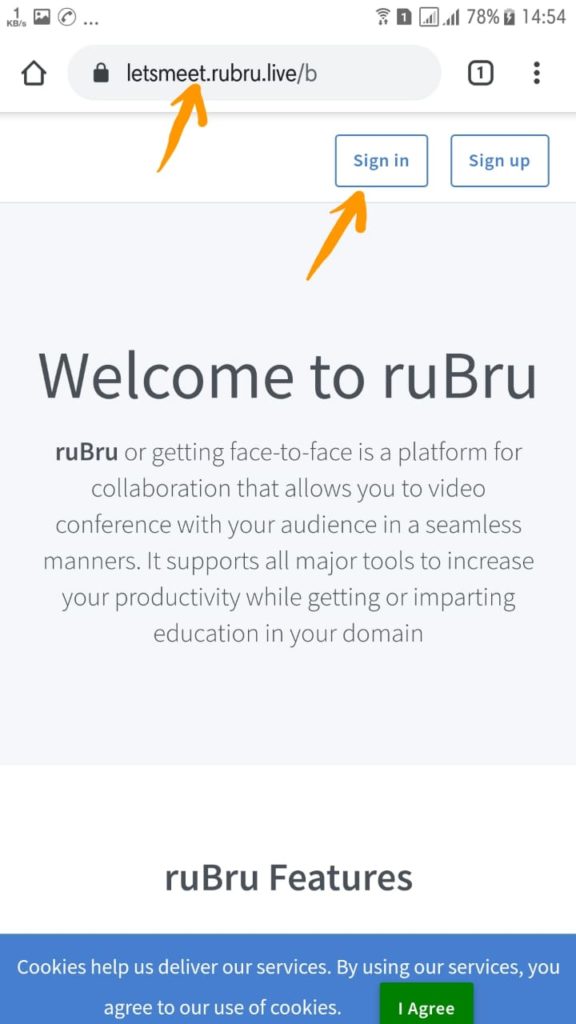 Step 2: Signin with the school ID and password also click on "I Agree"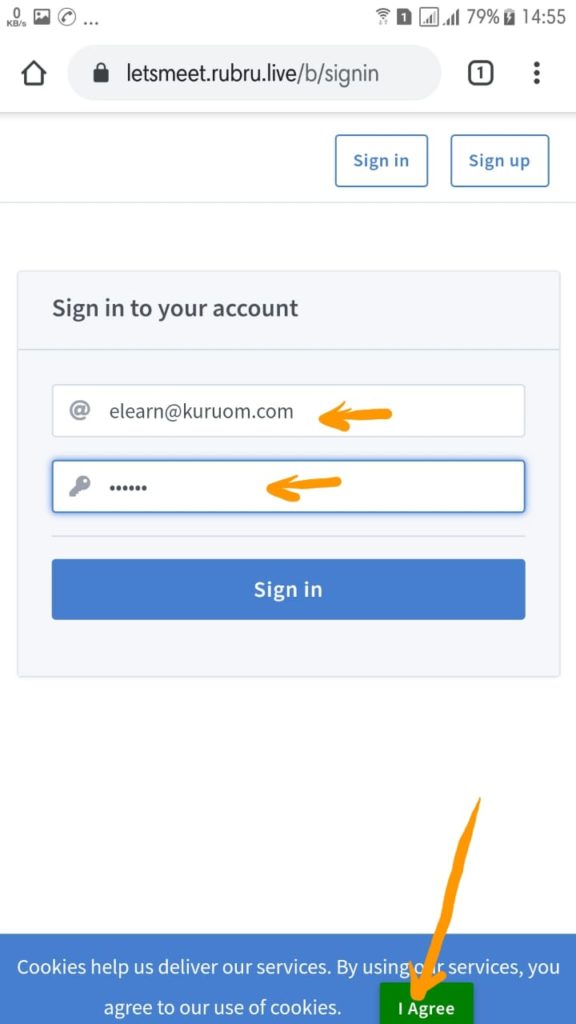 For Password please contact School Principal or Admin
Step 3: Select your own designated Room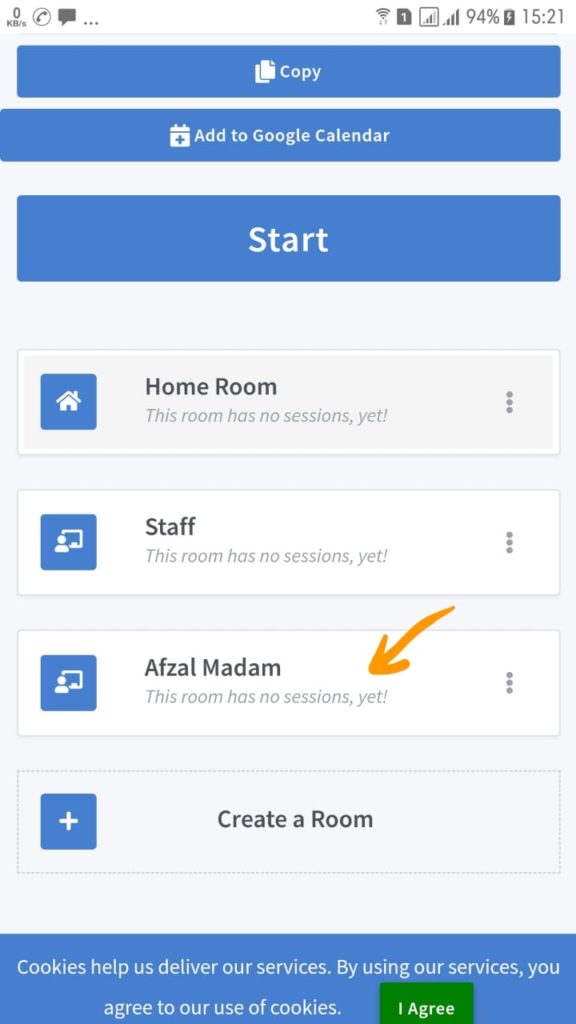 Step 4: Set the Room Access Code (next 3 Photos)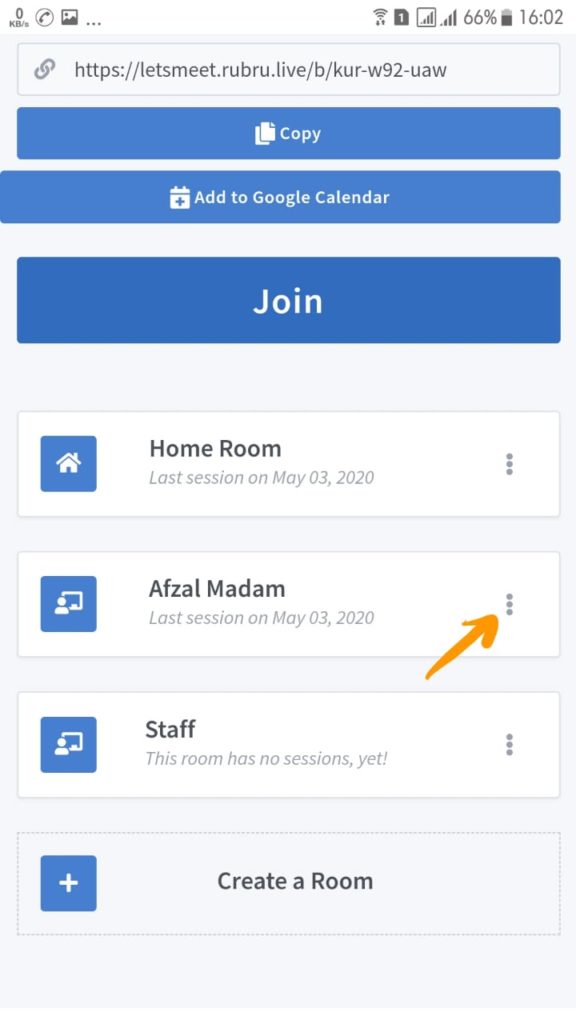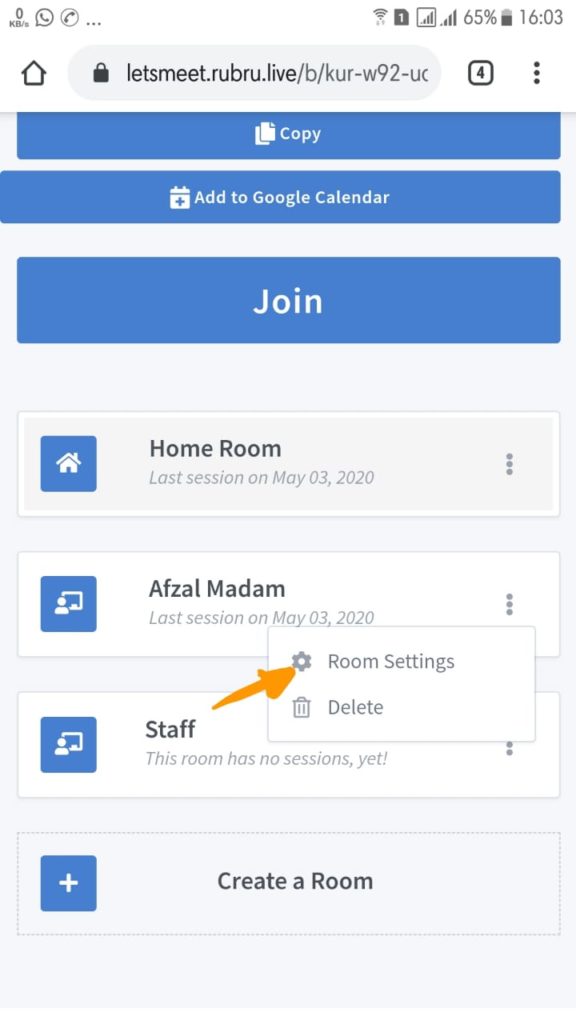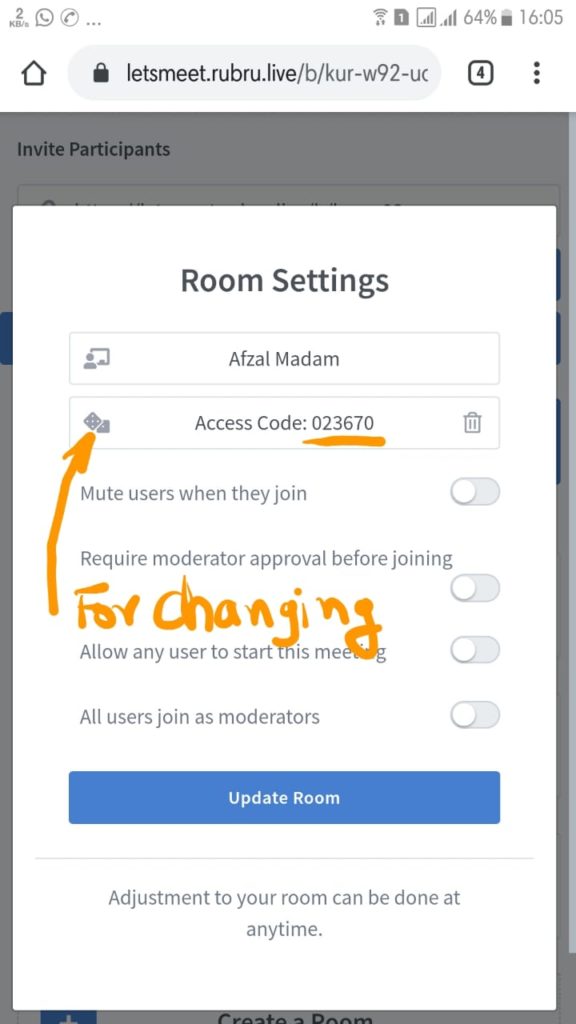 Step 5: Copy the Room Link and Share with students the (a) link and (b) the access code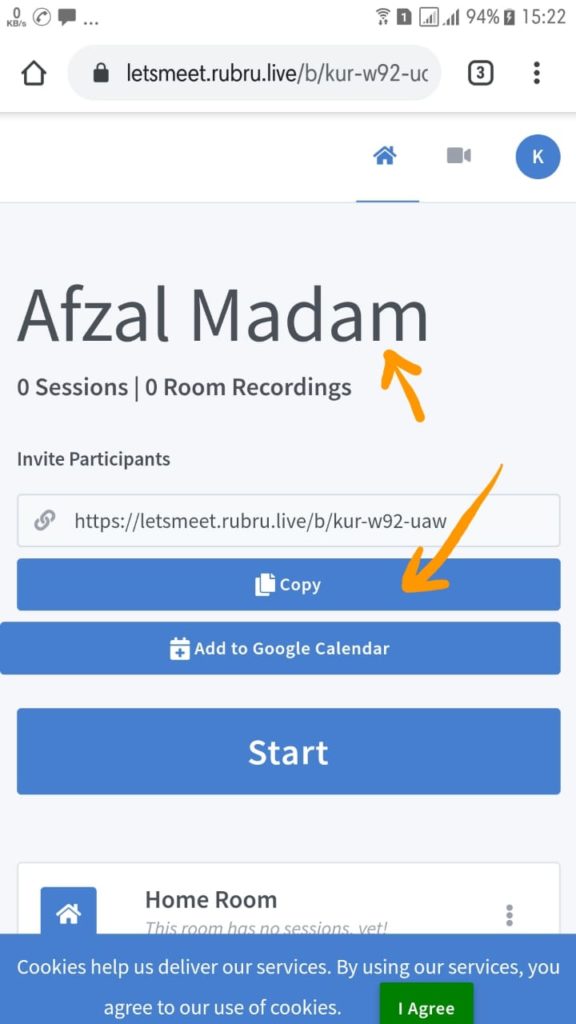 Step 6: You may share the link and code in WhatsApp or any other communication medium to the Students.
Step 7: After sharing the above info click on the "Start" button to start the meeting.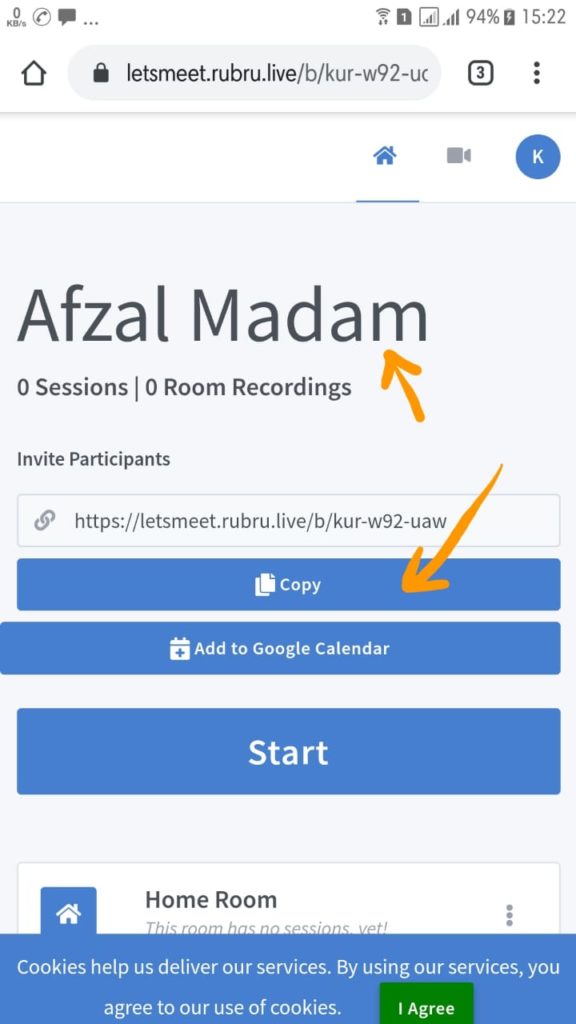 Step 8: Do mic testing on mobile.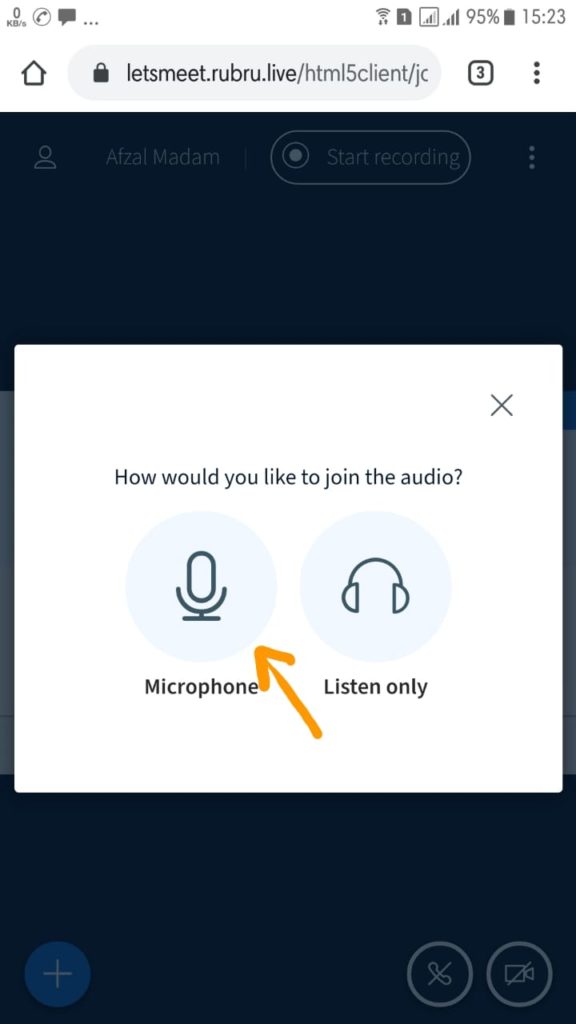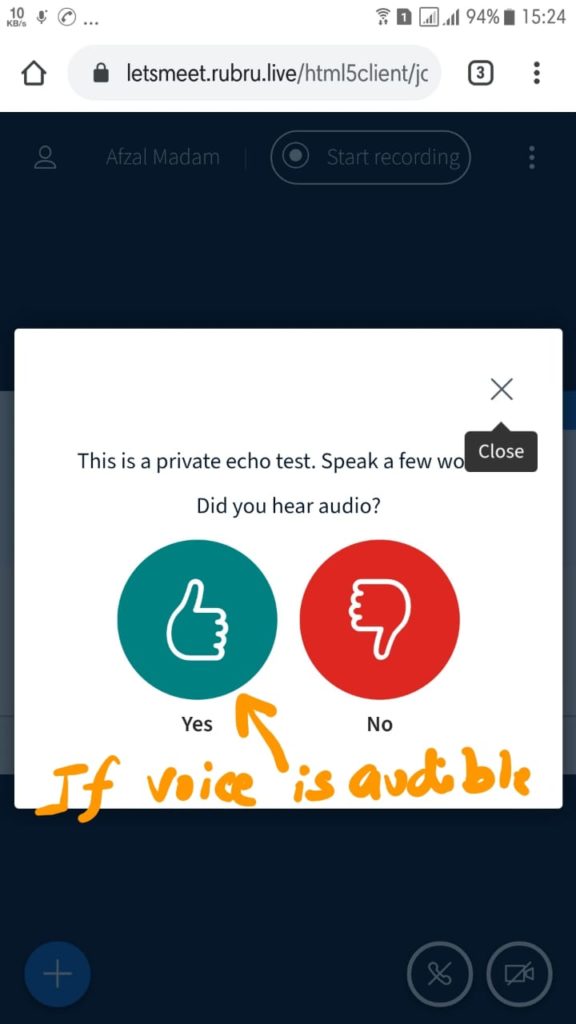 Step 9: Turn on Video Camera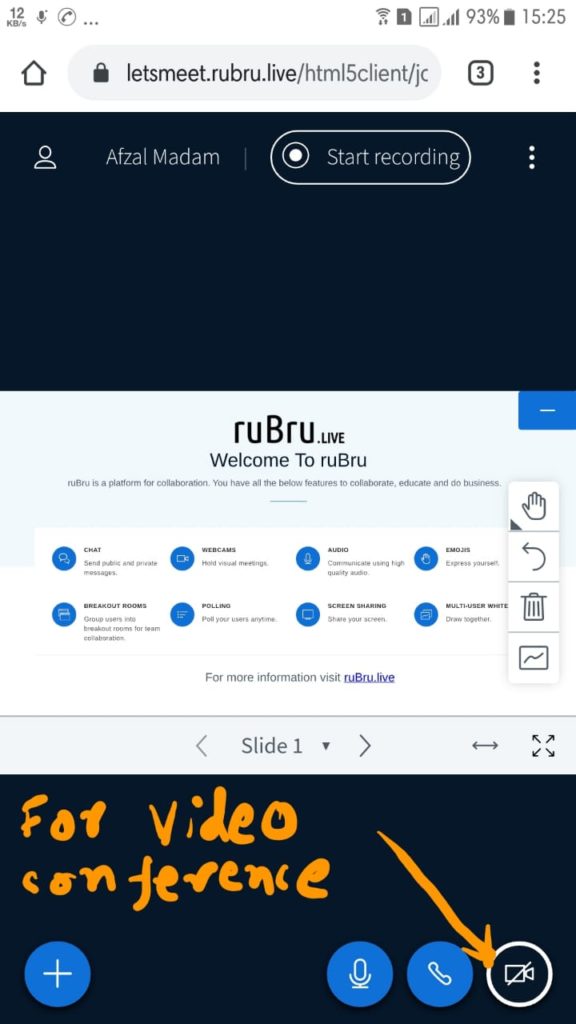 Step 10: Ending the Meeting.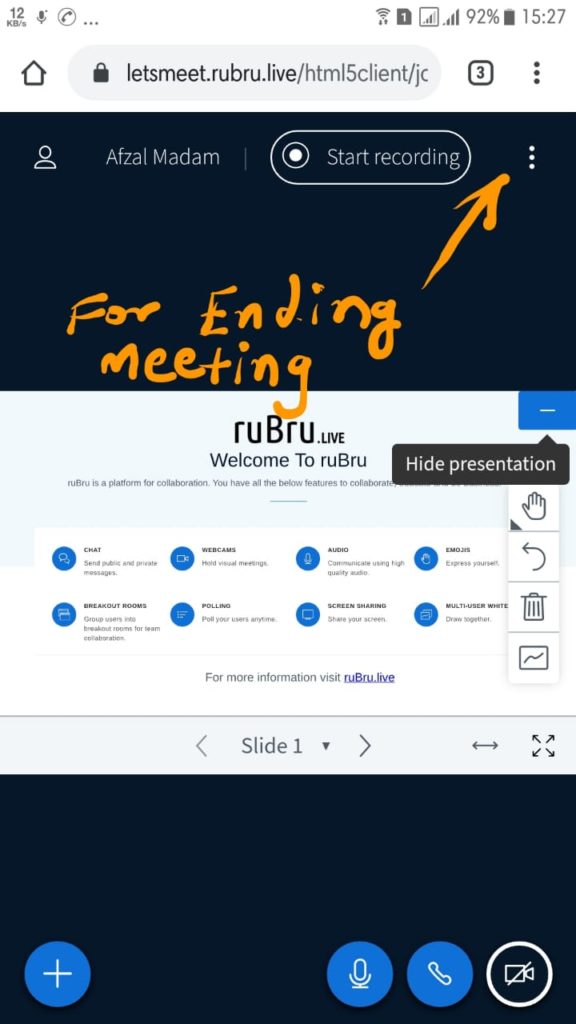 Fine Tuning of Options
Rubru.live is a fairly capable software and it has many options to fine tune the experience look around for various options in the software. If any help is required contact the administrator.